When Carter Jackson contacted Ovation CEO Mark Bashforth, he was reaching out in his capacity as a member of the Board of Directors at Boston's Gibson House Museum—a nonprofit museum (built in 1859), containing four floors of rooms and historical artefacts, that interprets the Boston's class and culture through guided tours.
They enjoyed discussing ways in which their expertise — Jackson's as an historian of art and architecture, and Bashforth's as a data specialist — could and should intersect. Jackson discussed the museum and how its mission has recently been reconceptualized to more directly relate the stories of the Gibson family, who owned the house from 1859-1954, in ways that resonate not only with the city's elite, as is the case with many house museums, but with other overlooked demographics to include more diverse groups of Boston residents.
Jackson pointed out that the types of data management solutions provided by Ovation were of great interest to a museum like Gibson House, and asked if Ovation would consider sponsoring the museum's upcoming 26th Annual Benefit in Boston's Back Bay to help support its mission.
Illuminating the rich history and unique character of this special home teaches new generations about life in the 19th century.  Consequently, Ovation was delighted to sponsor the primary event that raises critical funds to help maintain the house and generate new public programs.
Gibson House Museum Mission
The Gibson House Museum serves as the primary resource for understanding and interpreting a century of life in Boston's Back Bay, accomplishing this by:
​Preserving the 1859 row house and its collections.
​Exhibiting and interpreting the house in its urban context to provide education and enjoyment for the general public, students, and scholars.
Relating the stories and lives of the Gibson family and their employees in a way that resonates in the 21st century.
Promoting an appreciation of Back Bay social history, material culture, literature, and the arts.
Boston's Back Bay
In 1860, when the Gibson House was built, Boston was a center of manufacturing and shipping. The population had grown from about 15,000 inhabitants in 1760 (fifteen years before the start of the Revolutionary War) to about 200,000 people, in part due to an influx of Irish and Italian immigrants. Society was divided along strict class lines; wealth and power were concentrated among the elites. By most measures, the Gibsons were regarded as part of Boston's elite, and their experiences offer an opportunity to explore class and culture in nineteenth- and early-twentieth-century Boston.
They could also claim connections to Boston's patriotic Revolutionary War history. The mother of the original owner of the Gibson House was half-sister of William Dawes, who rode alongside Paul Revere on his famous ride. Gibson family members preserved their own history through self-published memoirs, and also letters, journals, and photographs. Thanks to this rich documentary record, the Gibson House Museum is able to reconstruct the details of their lives.
Gibson House History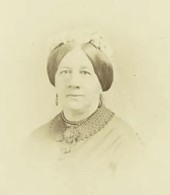 The story of the Gibson House begins with a young mother and recent widow, Catherine Hammond Gibson. In 1859, she decided to move to Boston's newest and trendiest residential neighborhood, Back Bay, with her son Charles. She paid $3,696 for the property at 137 Beacon Street (approximately $112,000 today), and commissioned noted Boston architect Edward Clarke Cabot to design the Gibson House. From 1860 until 1954, seven different Gibson family members and dozens of their employees lived at the house. Its interior is filled with the family's original furnishings — elegant wallpapers, imported carpets, and an abundance of furniture, art, and family heirlooms. Its working spaces, including a kitchen, laundry room, and coal shed, also remain.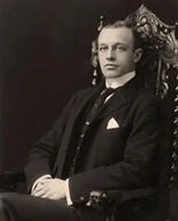 The Gibson House Museum exists because of the vision of Charles Hammond Gibson, Jr., (1874-1954). Known as "Charlie," he was the grandson of Catherine Gibson. A poet, horticulturist, and notable Boston character, Charlie never married nor had children. In 1934, at the age of sixty, Charlie returned home to 137 Beacon Street to care for his aging mother. She passed away later that year, and beginning in 1936, he decided to preserve his home as a Victorian-era historic house museum and a monument to his family's legacy and to the Boston of his youth. He overlaid his 1930s-era perspective as a gay man onto his family's 1800s-era Victorian possessions. Charlie died in 1954 at the age of eighty. The Gibson House officially opened to the public as a museum in 1957 and has remained open since.
Acknowledgements
Ovation was pleased to support the Gibson House's 26th Annual Benefit, held at the historic St. Botolph Club on April 11, 2023. The event raised funds essential to maintaining the house and its collections, and providing educational programming to the public. At Ovation, we believe that fully understanding our past is key to building a brighter tomorrow as we all move forward together in this increasingly digital world. We are especially honored to help the Gibson House protect and preserve our history for future generations, and we look forward to further exploring the intersection of heritage and data management going forward.
More information
​To learn more about Charlie Gibson and his life in Boston, we invite you to explore more here.
The Gibson House Museum was featured in 2019's Little Women movie, as Jo's New York boardinghouse and publisher's home. Read more about Little Women at the Gibson House here. 
Read more about the Gibson House Museum, its activities and interesting stories at here.
Ovation is proud to say that we know data… yesterday, today and tomorrow.  Visit our website at www.ovationdata.com.